Description
Plug and play add on bargraph w/yellow, red, compartment lights, and beeper.
Includes:
Bargraph module
Power Switch
Yellow and Red LEDs
Red LED extension cable
Compartment light
Beeper
Input cable
Basic install info: WM_Trap_Bargraph_Guide (link)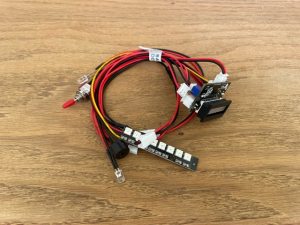 Note:
Works with pedal operated trap versions. does have a manual button. Can be powered by the manual Spirit version but you will need to add a switch of some sort to activate it.